New York, NY – November , 2016. Ron Gordon Watch Repair, a top-rated watch repair service for NY, New York, and a specialist in Rolex watch repair among others, is proud to announce a new blog post focusing on the Tudor watch brand, which has interesting historical connections to the Rolex watch brand. The post is part of the company's innovative blog that shares a passion for New York City and for watch repair with its readership.
"Rolex is definitely one of the most popular watch brands that we repair and hear about, but we decided to focus this month on the related Tudor watch brand and some interesting history," explained Ron Gordon, proprietor of Ron Gordon Watch Repair. "The blog post has an overview to the Tudor watch brand history, with pointers to resources on the official Tudor website. Readers can learn a little about the brand, and learn about its history."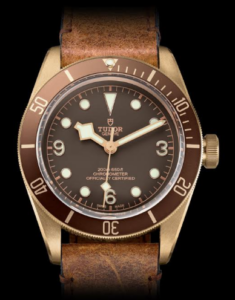 Tudor, Rolex, and New York City Watch Repair
New Yorkers are fortunate to inhabit not only the largest city in the United States but one of the oldest. History is on every corner in New York City, but what many New Yorkers don't realize is that history may be right there on the wrist as well. Many New York City residents may know (and be passionabout about) the Rolex watch brand or the Tudor watch brand, but not realize that the two brands share a common history. Others may know that they are interested in Swiss watches and are becoming passionate about watches both as an object of fashion and as a collectible, but not know where to start. The company's lively blog shares insights and history each month for people passionate about luxury watches. The website as a whole shares information about Swiss watch repair, with brands such as Rolex or Tag Heuer having detailed pages on the website explaining how Ron Gordon Watch Repair is, indeed, not only the top-rated watch repair shop in NYC but also a watch shop that shares a passion for all things watches. This latest installment on the Tudor brand is proof-positive of that, and shares not an either/or but a both/and perspective on how the Tudor brand originated from Rolex.
About Ron Gordon
Ron Gordon Watch Repair is conveniently located at 280 Madison Avenue at 40th Street in Midtown Manhattan, New York City. The company specializes in the service and repair of high quality, luxury, watches, both modern and vintage, and repairs watches for those who wear the very best brands. The expert and namesake is Ron Gordon.
Contact:
Ron Gordon Watch Repair
Tel. 212-896-8999
Web. https://www.rongordonwatches.com/
---
Photo credit: mhankemann via Foter.com / CC BY