New York, NY – October 29, 2017. Ron Gordon Watch Repair, a top-rated Tag Heuer repair service for NY, New York, is proud to announce a new blog post commenting on Tag Heuer's release of the latest TAG Heuer Monaco Gulf Special Edition at WatchTime NYC. WatchTime is the premier luxury watch conference held in New York City, and this announcement by TAG Heuer has proven exciting for anyone who is passionate about luxury watches in general and the Tag Heuer brand in particular.
"We keep a keen eye on everything related to luxury watches and are always excited when the WatchTime conference is in New York City," explained Ron Gordon, proprietor of Ron Gordon Watch Repair. "The TAG Heuer Monaco Gulf Special Edition is a watch with a storied history and a connection to the movies, so everyone loves it as a watch choice. The new edition is boosting the brand awareness and bringing people who have classic versions of the watch to contact us for watch tune ups and repairs."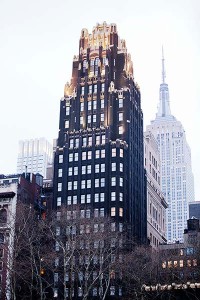 To read the new blog post on Tag Heuer watches, visit https://www.rongordonwatches.com/2017/10/tag-heuer-new-york/. Persons who own Tag Heuer watches, for example, are urged to visit the Tag Heuer watch repair information page at https://www.rongordonwatches.com/tag-heuer/. Other brands can be visited on the website, as well, as Ron Gordon Watch Repair is known as the place in New York to inquiry about tune ups, inspections, and repairs of all types of luxury watches. Indeed, many people come to the shop who have "inherited" a watch into their family, and need an expert tuneup and repair.
Tag Heuer: A Premier Brand for New York City Watch Aficionados
Here is background to this release, and a little history about Tag Heuer. Edward Heuer founded his watch shop in Saint-Imier, Switzerland in 1860. In 1864 business has flourished, and he moved his shop to the Bienne. 12 years later Edward Heuer died, leaving a huge fortune to his two sons Jules and Charles. Heuer's sons were leading the family business, specializing in racing chronographs. Together they became a big name in Swiss watches.
Fast-forward to 1996, TAG-HEUER appears on the stock market. Two years later in 1998 Tag-Heuer launched production of a brand new version of the famous MONACO. On September 13, 1999 Tag Heuer was sold again – and Tag-Heuer's CEO accepted a bid from LVMH Moët Hennessy Louis Vuitton S.A. of $739 million dollars contingent upon a transfer of 50.1% of stocks. Tag Heuer is one of the top quality brands repaired by the shop.
In fact, even today, TAG Heuer remains a luxury watch that means style. Many people today choose TAG Heuer watches for both luxury and sports uses, and they can bring their TAG Heuer watches into Ron Gordon in midtown Manhattan for a checkup, or a full watch repair, depending on their needs. Anyone lucky enough to possess a TAG Heuer Monaco Gulf Special Edition – old or new – is invited to bring their watch in for a complete inspection, tune up, or possible repair.
About Ron Gordon
Ron Gordon Watch Repair is conveniently located at 280 Madison Avenue at 40th Street in Midtown Manhattan, New York City. The company specializes in the service and repair of high quality, luxury, watches, both modern and vintage, and repairs watches for those who wear the very best brands. The expert and namesake is Ron Gordon.
Contact:
Ron Gordon Watch Repair
Tel. 212-896-8999
Web. https://www.rongordonwatches.com/