We have a passion for everything Rolex. It's the #1 watch brand that we repair here in our New York City watch repair shop.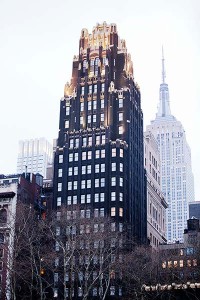 In fact, people who live in or near New York City and are looking for "NYC Rolex Repair" are often overjoyed when they find us as we can do everything from inspect a Rolex you might be interested in buying (to help authenticate it as genuine), to tuning up a Rolex you already own, to repairing a Rolex that isn't working or isn't working well. Rolex of course brings the question of value. Rolex watches are among the most expensive watches in the world. We came across an article recently that Paul Newman's legendary Rolex Daytona was sold for between $15.5 million and $17.75 million depending on how you calculate taxes and the auction premium.  Among the incredible trivia to this watch, is that Paul Newman's wife, Joanne Woodward, had it engraved, "Drive Carefully ~ Me." That's a really sweet tribute to her love for the movie star. The watch appeals to Rolex fans, Paul Newman fans, and fans of Americana and history. All winners in our book!
The Value of a Rolex Watch
But what is value? What is cost? Here, we think Rolex watches are worth pondering. Of course Rolex is an expensive brand! That goes without saying. Many a person comes into our watch shop sporting a Rolex and the first questions out of their mouth is a) is it genuine, and b) how much is it worth? We aren't auctioneers, you can go to Phillip's Auction House in New York (which sold the Paul Newman Rolex) if you want prices and pricing. But we are passionate about watches, and we beg you to focus more deeply on the value of a Rolex.
First, what's the value to you? Many Rolexes come in and they are family heirlooms. The Paul Newman Rolex dates to 1968, so it's an "antique" with a storied history. Many of the Rolexes that come into the shop also have a storied history. They were "Dad's Rolex" or they were "Grandma's Rolex," and they have literally been passed down through the generations. So the value isn't just the dollars and cents of the Rolex brand, the value is in the family history and the family camaraderie of wearing the "same" watch as Mom or Dad, Grandpa or Grandma, etc. It's not just a watch – it's a piece of history. After all, if you want to just tell the time you can buy a Timex or an Apple Watch or anymore you can just ask Alexa, "What time is it?"
Second, what's the value as a fashion statement. Wearing a Rolex watch says something about you as a person. We wear clothes (and that includes watches) as human beings not just for form but for function. We are "signalling" to other humans something about ourselves. Fancy watches – just like fancy cars or fancy clothes – signal usually a) that we have money (that we've "arrived") and/or that b) we care about style. Yes, you can get from Downtown to Uptown New York City on the Subway, but you can also take an Uber or an UberX, or you can take a limo. The transportation signals something about you – that you're frugal (or you're poor), that you're fashion-conscious, or that you're extravagant. It all depends. Similarly, a new (or an old) Rolex watch signals something about you. Not just that you have money (or that you inherited it, or the Rolex), but also that you care about style.  Rolex style is a bit up-front; it's not so subtle, so that signals something as well.
Playing "Pretend" for a Living: The Value of Illusion
And third, there's value in the impracticality of a Rolex. Ultimately, it's just a watch. It just tells time. But it's so much more if you look into the "illusion" and realize that the "illusion" is the "reality." Paul Newman was an actor. What could be more "impractical"?  He was a many who "played pretend" for a living… not exactly a practical job like being a lawyer or a farmer. And yet he's seen as an embodiment of manliness… so even a "pretend" job can lead so a very not-pretend brand image. So, as we wrap up this post, we're overjoyed that his Rolex sold for upwards of $15 million dollars, but we really don't care about the money. We care about the style of Rolex, and we really care about those people who seek out Rolex repair in New York City and bring in an old Rolex that is a family heirloom.  They ask us to repair it with care (and we do). And/or we care about those people who bring in a brand new Rolex (and ask us to inspect or repair it as well), because it's not an "heirloom" (just yet)… it's in the stage of becoming one. It's the passion, not the money, that makes (your) Rolex valuable.