New York, NY – June 25, 2018. Ron Gordon Watch Repair, a top-rated Omega, Rolex, and Tag Heuer watch repair shop in New York City, is proud to announce a new post for summer on how "everything old is new again" when it comes to watches. The post highlights some of the "new" old watches from brands such as Omega and Zodiac and draws attention among watch lovers to how fashion trends recur in the watch industry.  The post begins with a discussion of the Omega Globemaster, which is a new watch out from Omega that builds upon older, vintage Omega styles.
"History repeats itself even in the watch industry," explained Ron Gordon, proprietor of Ron Gordon Watch Repair. "One of the more fun things to do as a watch lover is to watch how older styles come back, up to and including how brands even overtly make reference to historical watches. We're very excited about the new, old Omega Globemaster and how it is clearly making everything old new again when it comes to Omegas, one of our favorite luxury watch brands."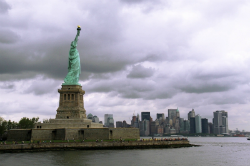 To read the new blog post on the recurrence of old themes in the newer watches visit https://www.rongordonwatches.com/2018/06/vintage/. There, for example, one can read about the Omega Globemaster, which is the first watch to receive the brand's "Master Chronometer" certification. This is technically a new model in the Omega portfolio, but it gets its design cues from earlier models. In addition, the blog post discusses the issues of vintage or older Rolex watches and how commonly people bring older Rolex watches into Ron Gordon for watch repair.  Indeed, Ron has even published a popular blog post on how to spot a fake Rolex at https://www.rongordonwatches.com/2016/01/to-service-or-not-service-your-rolex-watch-in-nyc-is-it-a-fake/.  Another brand discussed in the post is Zodiac. The Zodiac brand has one of the most passionate vintage collection communities, and Ron is known to repair Zodiac watches from all over the country, not just New York City. Whatever the luxury watch brand, it's worth a call into Ron Gordon Watch Repair to see if it can be evaluated and repaired.
And for those with newer editions of brands such as Rolex or Tag Heuer, it is of course true that Ron Gordon Watch Repair can evaluate, tune up, and repair the newer models as well. The great thing about luxury watches is that what is now new will no doubt be a classic or vintage watch in years hence. Many watches, especially but not exclusively in the Rolex brand, are passed down from generation to generation and appreciate in value as well as their status as family heirlooms.
About Ron Gordon Watch Repair
Ron Gordon Watch Repair is conveniently located at 280 Madison Avenue at 40th Street in Midtown Manhattan, New York City. The company specializes in the service and repair of high quality, luxury, watches, both modern and vintage, and repairs watches for those who wear the very best brands. The expert and namesake is Ron Gordon.
Contact:
Ron Gordon Watch Repair
Tel. 212-896-8999
Web. https://www.rongordonwatches.com/