There's the saying, "everything old is new again," which you often hear, especially if you love and know musicals, such as "The Boy from Oz."
Well, we should know, because as the top watch repair shop in New York City for both old and new luxury watches, we see and repair a lot of "vintage" Rolex watches, Omegas, Zodiacs, etc. But the question is when is a watch "vintage" and when is it just plain old, and when is an old watch made new again? It can all seem very confusing as there are many variations on this theme. For example, there's a "new" watch out called the Omega Globemaster, which is the first watch to receive the brand's "Master Chronometer" certification. This is technically a new model in the Omega portfolio, but it gets its design cues from earlier models: the "pie pan" dial echoes that of a vintage Omega Constellation from 1952; and the fluted bezel is derived from that of another Constellation model from 1968. The 39-mm case (available in stainless steel, yellow gold, two-tone steel and yellow gold, and Omega's proprietary Sedna gold) has a brushed finish, with two polished bevels connecting the edges of the lugs to the bezel. The top ridges of the fluted bezel have a smoothed finish. The "Master Chronometer" movement, Caliber 8900, meets not only the strict precision requirements of Swiss testing agency COSC, but additional standards established by Omega and METAS, the Swiss Federal Institute of Metrology, which include functioning while exposed to magnetic fields up to 15,000 Gauss.  (You can learn more about it here.)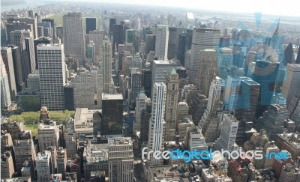 So this is an "old" watch made new again, so to speak. We're passionate about Omegas, and they are among our favorites to see and repair here in our watch repair shop. If you have an Omega and are looking for Omega watch repair, bring it in. We can check it out, repair it or upgrade it as necessary, and discuss how everything "old" can be "new" again when it comes to this storied brand.
Or take Rolex watches. They aren't necessarily positioned or branded as "vintage," but there are quite a few vintage Rolex watches for sale in New York. If you're considering one, watch out, however, as Rolex is perhaps the most faked luxury watch brand. So much so that we have a blog post on how to spot a fake rolex.  But if you're not sure, bring your Rolex in and we can inspect it. Many folks pay us to evaluate an older or vintage Rolex BEFORE they purchase it, so that they can have some assurance it is not only not faked, but is in good working order. And of course we can repair your Rolex as well, being known as THE place in New York for Rolex repair.
This brings us to one of the most interesting watch brands, the Zodiac. We're known as the place in New York for vintage Zodiac repair and we even have people shipping us vintage Zodiac watches from around the country. The Zodiac watch brand is probably the one best known for "vintage" watches. For some reason, it really caught on with watch lovers. But even Zodiac is out with an "everything old is new again" version, that is their New Olympos, originally created in 1961 and being brought back today, here. It's an inexpensive watch starting at around $800, so it's not in the same league as Rolex or Omega, but still it's an interesting brand. It takes all kinds, even when it comes to watches, right?
Returning to Omega, the brand has an incredible web page that is replete with a collection of their vintage watches at https://www.omegawatches.com/vintage-watches. Check it out and you can browse such classics as the 1951 Cosmic Omega or the 1953 Automatic Omega.  Or check out the Geneve Pocketwatch from 1971-1985, another icon of time gone by. We're all wondering when pocket watches will come back in style. Heck, many of the iPhone set are used to using their phones (in their pockets) as watches, so it's not far-fetched that some stylish trendsetter will "rediscover" the pocket watch. At any rate, if you're in New York City and you have a passion for vintage watches and/or you have vintage watches and you need them repaired, you know where to go. Visit Ron Gordon Watch Repair conveniently located in Midtown, Manhattan, New York City. We're your vintage watch repair headquarters.