New York, NY – December 17, 2018. Ron Gordon Watch Repair, New York City's top Rolex repair shop, is proud to announce a new blog post on the exciting announcement at Baselworld by Rolex of the new Rolex Deepsea. The watch features a 44 mm case with redesigned lugs and sides and a broader Oyster bracelet, as well as a correspondingly adapted Oysterlock folding safety clasp. This professional divers' watch, is equipped for the first time with calibre 3235, at the forefront of watchmaking technology. Not surprising, Ron Gordon Watch Repair is very excited about this new addition to the long history of Rolex and the sea.
"As one of the top Rolex watch repair shops here in New York City, we see many vintage Rolex watches brought in for repair including previous Deepsea versions," explained Ron Gordon, proprietor of Ron Gordon Watch Repair. "We're excited at this latest addition to the family, and look forward to seeing it in our watch repair shop as well. Our blog post highlights some of the history of Rolex and the sea and reminds New Yorkers that theirs is a port city as well with an intimate relationship with the ocean."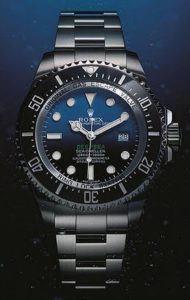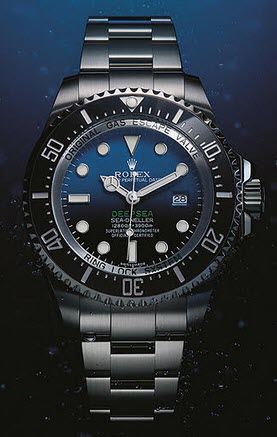 To read the new blog post on the Rolex Deepsea, visit https://www.rongordonwatches.com/2018/12/rolex-sea/. To learn more about Rolex repair services in New York City as offered by Ron Gordon Watch Repair, visit https://www.rongordonwatches.com/rolex-repair/.
TALES OF THE SEA: ROLEX AND NEW YORK CITY

Here is background on this release. Both New York City and Rolex share a long and storied history of the sea. New York City, of course, was founded as a seaport, strategically located at the mouth of the Hudson river and for most of its history was (and continues to be) a major port of entry to the United States. Nowadays, of course, most people arrive by air not by sea and most people work in non-Ocean related industries, so that relationship between New York City and the sea is less obvious than it would have been in say, 1820, or even 1900. Similarly, Rolex watches nowadays are seen as a brand that connotes vibrant style for both men and women, and many Rolex watch owners might be surprised to learn that the brand has a long history of relations to ocean and deep sea diving. The post explains some of this history and has pointers to more resources so that watch lovers can learn the fascinating history of Rolex and the sea. Finally, the recent Baselworld 2018 announcement by Rolex of the new Rolex Deepsea is discussed, bringing new attention to the watch and the sea. Indeed, many persons who may own a Rolex watch that was originally designed for deep sea exploration may use it in that way rarely, if at all. But the point is that the watch shows the synergies among art and science, man and the sea, form and function, and as such is a worthy timepiece for any man or woman who wants to combine history with elegance.
About Ron Gordon Watch Repair
Ron Gordon Watch Repair is conveniently located at 280 Madison Avenue at 40th Street in Midtown Manhattan, New York City. The company specializes in the service and repair of high quality, luxury, watches, both modern and vintage, and repairs watches for those who wear the very best brands. The expert and namesake is Ron Gordon.
Contact:
Ron Gordon Watch Repair
Tel. 212-896-8999
Web. https://www.rongordonwatches.com/