History is one of the reasons people love watches, especially the storied Omega brand. Well, watch fans are abuzz with the news that broke at Baselworld 2018, that Omega is re-issuing the Caliber 321, Omega's historic speedmaster movement. A mainstay of many Omega watches since its debut in the 1940s, including some of the early Seamaster chronographs, Caliber 321 became famous as the movement used in the first Omega Speedmaster, which hit the market in 1957, as well as in several historically significant Speedmaster models in subsequent years. These included the Speedmaster ST 105.003, the reference first tested and qualified by NASA for mission use and worn by astronaut Ed White on the first American spacewalk; and the Speedmaster ST 105.012, the first wristwatch worn on the moon. Caliber 321 was notable, and remains prized by vintage-watch collectors to this day, for its use of a monobloc column wheel, machined from a single piece, as well as for its attractive architecture.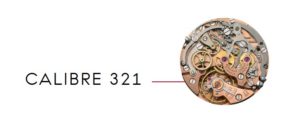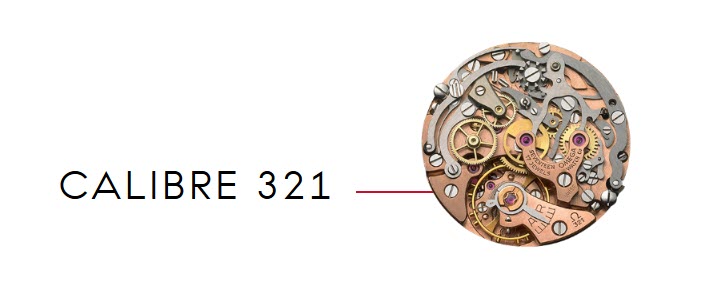 You can learn more at the official Omega Watches site, here.
Unique Facts about the Omega Calibre 321
That page has some unique facts about the watch such as –
This Speedmaster model was the first watch to pass NASA's rigorous testing for flight qualification. A number of brands submitted their timepieces for testing, but only the Speedmaster survived.
It was launched into legend when it was worn on Gemini and Apollo missions, serving the astronauts with the utmost precision and reliability.
Interestingly, the first model to be qualified would also be one of the last worn on the moon in 1972.
Among other unique facts is the following. The calibre 321 was the first movement ever used in the Speedmaster. It had, in fact, been previously used in some of OMEGA's other chronographs, namely those in the Seamaster collection. It stands out for its use of a column-wheel, a feature that was machined from a single piece and which added technical value. Generally, column-wheel movements require very careful precision in design and build, making them popular with collectors. Small modifications can be seen throughout the calibre's lifetime, but it remained an important movement in the OMEGA Speedmaster for more than a decade. Read more and enjoy the fantastic photographs, here.  If you're interested in a third-party summary of the watch, Wikipedia has a decent goto article, here. According to Wikipedia, "The Speedmaster Professional remains one of several watches qualified by NASA for spaceflight and is still the only one so qualified for EVA." An EVA, if you're not into space is a "Extravehicular Activity," or what we refer to as a "spacewalk."
Walking in New York City with your Omega Watch
Well, you may not be an astronaut or a cosmonaut, but you may still a) own an Omega watch, or b) be interested in owning one, including either the reissue or a vintage Omega. If you have an older Omega, or perhaps are interested in buying a vintage / pre-owned Omega, please call the shop. We can inspect one as part of a pre-sale, or we can do a thorough top to bottom checkup on your existing Omega and recommend repairs and tune-ups. These are historic, fine timepieces and it's a shame when they don't work. We're known as one of the best Omega watch repair shops in New York City, so if you're in New York, bring your Omega in for a full inspection, tune-up, and (if necessary) repair. Rates are reasonable and we're excited to "talk Omega" with you!