New York, NY – January 29, 2019. Ron Gordon Watch Repair, New York City's top Omega watch repair shop, is proud to announce a new blog post commenting on the reissue by Omega of the Calibre 321. The Calibre 321 was the first movement ever used in the Speedmaster. It had, in fact, been previously used in some of OMEGA's other chronographs, namely those in the Seamaster collection. Omega made the announcement at Baselworld 2018, and Ron Gordon Watches is announcing a commentary to its website so that Omega watch lovers can learn about and understand the news.
"We watch the BaselWorld announcements closely, and we were really excited when the reissue of the Calibre 321 was announced by Omega," explained Ron Gordon, proprietor of Ron Gordon Watch Repair. "Many folks who bring Omega watches into our New York City repair shop for repairs grew up in the 1960s and 1970s, so that connection between the Calibre 321 and the space program is an exciting one. Interested persons can buy the newly issued watches, or find a vintage Omega, which we can inspect and, if necessary, repair to bring it into tip-top order."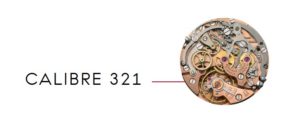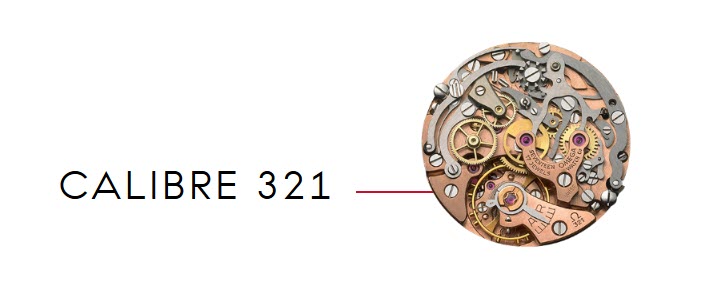 To read the new blog post on the Omega 321, visit https://www.rongordonwatches.com/2019/01/321/.  Persons who want to learn more about Omega watch repair in New York, NY, can visit the page at https://www.rongordonwatches.com/omega-watch/. There they can learn about available sales and service options for their Omega watches. Should they be lucky enough to own a vintage Omega, they can call into the shop to make an appointment for an inspection and, if necessary, a repair. Rates are reasonable and Ron Gordon Watch Repair is known as one of the top watch repair shops in New York, NY.
OMEGA WATCHES AND THEIR STORIED SPACE TRADITIONS

Here is background on this release. Many affluent consumers who own Omega watches grew up in the 1960s and the 1970s. This was a time of space exploration, from Sputnik by the Soviet Union in the late 1950s to the American Gemini and Apollo programs. Recent movies such as "First Man" with Ryan Goslin (2018), or the older "Apollo 13" movie with Tom Hanks (1995) have rekindled an interest in space exploration in generations old and new. The fact that the Calibre 321 is deeply associated with space exploration adds fuel to this exciting announcement by Omega. One thing noticeable in the New York City watch collector community is that an announcement like this brings new people into the Omega watch community and rekindles interest among those who have vintage Omega watches and/or have family heirlooms. In either case, Ron Gordon Watch Repair uses its blog to alert watch lovers to these sorts of announcements and to "go behind the scenes" in its blog to highlight important watch announcements such as this major one by Omega.
About Ron Gordon Watch Repair
Ron Gordon Watch Repair is conveniently located at 280 Madison Avenue at 40th Street in Midtown Manhattan, New York City. The company specializes in the service and repair of high quality, luxury, watches, both modern and vintage, and repairs watches for those who wear the very best brands. The expert and namesake is Ron Gordon.
Contact:
Ron Gordon Watch Repair
Tel. 212-896-8999
Web. https://www.rongordonwatches.com/