As we read everything that's going on in the world of luxury Swiss watches, we came across an interesting blog post, entitled, "The Crown is the Unsung Hero of Watchmaking."  It's not something that everyone pays attention to, but – that said, the Crown really is the "unsung hero" of the Tag Heuer, Omega, and Rolex watches we repair here in our New York City watch repair shop. First of all, what's the crown? (In case you don't know). The crown is the part of the watch that allows you to change the time, the date, or wind the watch. On many cheap watches, they are just little knobs that stick out; on luxury watches, they can have quite a flair and some history behind them. On the key brands like Rolex, the watch crowns can be yet another place for "attention to detail."
Watch the Crown
The article states, for example:
The watch crown does not have a humble beginning, but a royal one (sort of)…The mechanism of the keyless works in conjunction with a crown appeared around the middle of the nineteenth century, meaning that there had been at least five centuries of post-dark age monarchy rule by this point. Even though the French revolution had taken place 50 years before the invention of the keyless works, there was still a strong royal presence throughout Europe.

So in 1842 when French watchmaker Jean Adrien Philippe (co-founder of Patek Philippe) invented a system that used a permanently attached knob to interact with the movement instead of the ubiquitous winding key, the resulting shape of said knob must have resembled the now well-known royal headgear seen on kings and queens for centuries.

A side-by-side comparison of a 1925 A. Lange & Söhne pocket watch and the crown of Queen Elizabeth of Romania from 1881 illustrate my point.
The crown has become a mainstay on nearly every watch since and has played an essential role in both engineering and design.
The crown, as I mentioned before, is the only part of the movement you can touch. As such, it can be very delicate, but must also be robust and easy to use. It is also required to be multi-functional and one of the main protections for the vulnerable movement inside.
That means, that while originally watches and other timepieces were wound via a "key," in 1842, watches began to be windable via a "crown." If you look at an old Grandfather clock, for example, you may still see a key in use. You have to find and insert the key to wind the clock. By obviating this, the new development made watches easier to manage. Innovation, in other words, goes way back into the 19th century when it comes to these sorts of watches.
Watch Crowns as Things of Beauty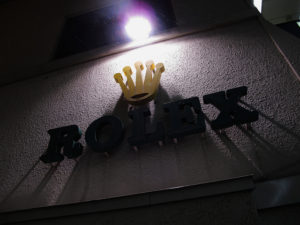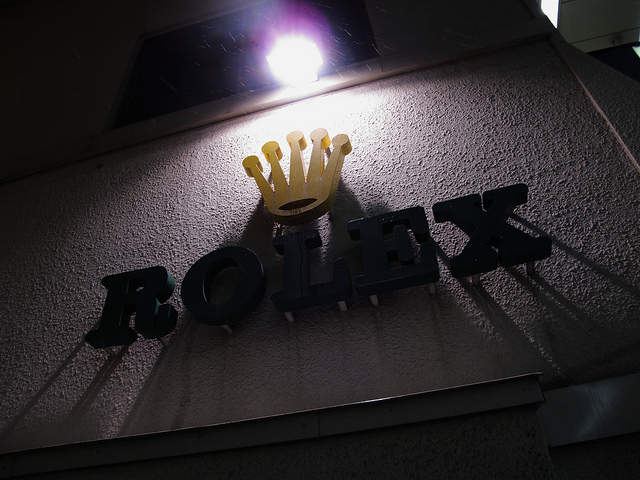 Furthermore, the crown is an intersection where form meets function. A simple watch, say your garden-variety Timex, will just have a nob. It's all form. But a grander watch, like a Rolex, Tag Heuer or Omega will have some flair, some design, something to make it an object of beauty. This principle of form AND function, of utility AND beauty is something that you see again and again in the luxury watches. It's what makes the timepiece on your wrist both something practical and something beautiful. Of course, the word "crown" comes from Royalty, and if you think about it a similar rule applies there. The crown that the monarch wears on his or her head is both form and function. It connotes that he or she is "in charge" of the country (form) and the beauty of it (the gold, silver, gems, and design itself) reaches up to the divine. This double-faceted idea became part of watch design as well.
Admiring Watch Crowns
In this age of the Internet, it's not difficult to browse watch crowns online. Google image search is an easy way to do this. Here are some options:
Go to Google and type in "crown" plus a brand, as in "Rolex Crowns". Click on "images" to browse images. For example, to try this for "Rolex crowns" visit https://goo.gl/RkrRcC. To try this for Tag Heuer crowns, visit https://goo.gl/yFJrQR. And to do this for Omega Crowns visit https://goo.gl/RchgsZ.
Another good way to search images is to go to Pinterest. For example, you can visit https://goo.gl/NVQ8zL to see a Pinterest search for "Rolex crowns."
Finally, a third way is to visit the websites of each manufacturer, and browse their watch inventory. Just pay special attention to the crowns that you see.  You can visit Rolex, for example, at https://www.rolex.com/, and then click on watches to browse their offerings. Pay attention to the "crowns" as you browse available watches.
If you're having any issues with your watch crowns, of course, bring them in to our watch repair shop for an inspection. Because they are a "moving part," they can be troublesome and have problems. Regular inspection and maintenance is part of preserving the unity of "form" and "function" that will make your Rolex, Tag Heuer, Omega, or other watch a continued thing of beauty. We're known as the best-in-class Rolex repair shop here in New York City, and the crown is one of the many facets of the watch we inspect and repair.