New York, NY – February 26, 2019. Ron Gordon Watch Repair, New York City's top watch repair for Rolex, Tag Heuer, Omega and other luxury Swiss brands, is proud to announce a new blog post on the "crowns" of watches. "Crowns," of course, refer to how the timepieces are set, the date changed, and wound up if necessary. Interestingly, the modern "crown" on a watch originated in the early 19th century, and is a unique part of many watches that combines form and function. The post goes into some of the history of "crowns" and explains as well that often times the crowns can be an issue in watch repair of Rolex, Tag Heuer, Omega and other watches. Conveniently located in Midtown Manhattan, New York City, Ron Gordon Watch Repair has become known as one of the best places to go for watch repair.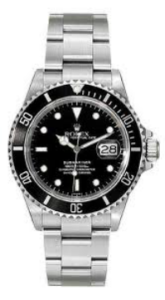 "Attention to detail is a hallmark of great watches and of great watch repair," explained Ron Gordon, proprietor of Ron Gordon Watch Repair. "Our blog overviews some of the history and issues around crowns for the major brands such as Rolex, Tag Heuer, and Omega. Persons who love watches are encouraged to read the blog and learn more."
To read the new blog post visit https://www.rongordonwatches.com/2019/02/crowns/. Persons who may need a watch repair can visit brand pages on the website. For example, a person interested in learning more about Rolex repair options can visit https://www.rongordonwatches.com/rolex-repair/. Located at 280 Madison Ave, Suite #510, New York, NY, Ron Gordon Watch Repair is convenient for busy New Yorkers who own luxury watches and may need tune ups or repair issues. The company's blog has become a mecca for those who would like to learn more about the history and interesting facts in the watch industry.
WATCH CROWNS AS THINGS OF BEAUTY
Here is background on this release. The "crown" to a watch, whether a Rolex, Tag Heuer, Omega or other luxury watch is an intersection where form meets function. A simple watch, say your garden-variety Timex, will just have a nob. It's all form. But a grander watch, like a Rolex, Tag Heuer or Omega will have some flair, some design, something to make it an object of beauty. This principle of form AND function, of utility AND beauty is something that one sees again and again in the luxury watches. It's what makes the timepiece on a wrist both something practical and something beautiful. Of course, the word "crown" comes from Royalty, and if one thinks about it a similar rule applies there. The crown that the monarch wears on his or her head is both form and function. It connotes that he or she is "in charge" of the country (form) and the beauty of it (the gold, silver, gems, and design itself) reaches up to the divine. This double-faceted idea became part of watch design as well.
The post then explains how to appreciate the history of the "crown" when it comes to watches. Interestingly, it also has pointers to high-tech Google and Pinterest searches so that an interested person can browse watch crowns from the comfort of his or her phone or desk. Persons who want to learn more about luxury Swiss watch repair in Midtown Manhattan, NYC, can  call into the shop to make an appointment for an inspection and, if necessary, a repair. Rates are reasonable and Ron Gordon Watch Repair is known as one of the top watch repair shops in New York, NY.
ABOUT RON GORDON WATCH REPAIR

Ron Gordon Watch Repair is conveniently located at 280 Madison Avenue at 40th Street in Midtown Manhattan, New York City. The company specializes in the service and repair of high quality, luxury, watches, both modern and vintage, and repairs watches for those who wear the very best brands. The expert and namesake is Ron Gordon.
Contact:
Ron Gordon Watch Repair
Tel. 212-896-8999
Web. https://www.rongordonwatches.com/