New York, NY – February 20, 2020. Ron Gordon Watch Repair, the New York City leader in TAG Heuer repair, is proud to announce a new post highlighting the TAG Heuer 160 year anniversary celebration. TAG Heuer is announcing a new "Silver Limited Edition" watch to commemorate 160 years of watch-making.
"TAG Heuer is one of the most dynamic watch brands that we see here in our New York City watch repair shop," explained Ron Gordon, proprietor of Ron Gordon Watch Repair. "We keep a keen eye on any of the commemorative watches, and we're excited to see this new watch from TAG Heuer coming in June 2020. That said, people who already own TAG Heuer watches are encouraged to bring them into our shop for inspection, tune-up, and even possible repairs."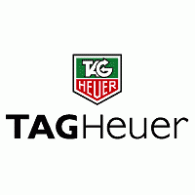 To read the new blog post,visit https://www.rongordonwatches.com/2020/02/tag-heuer-160/. From its creation in 1860 to the present day, TAG Heuer has always been distinguished by its visionary outlook. For 160 years, the brand has never ceased innovating and designing watches at the cutting edge of technology. (That's from the official announcement). Only 1860 pieces have been manufactured, and the watch is scheduled for general availability in June, 2020. The TAG Heuer Carrera 160 Years Silver Limited Edition (Ref. CBK221B) is powered by the Heuer 02 in-house movement.
TAG HEUER WATCH REPAIR IN NEW YORK NY: A CONVENIENT MIDTOWN LOCATION
The post continues by focusing on TAG Heuer repair. Perhaps a consumer has purchased a pre-owned TAG, perhaps Mom or Dad, Grandma or Grandpa gave the consumer. Perhaps the consumer inherited TAG Heuer. Is it working? Is it keeping accurate time? Does it look good and polished? Perhaps it has scratches or blemishes. Perhaps the person is lucky enough to own a vintage TAG Heuer. Well, what should the TAG Heuer owner do? Bring it into Ron. Ron knows TAG Heuer as Ron Gordon Watch Repair is established as the best-loved, and best-in-class TAG Heuer watch repair not just in Midtown Manhattan but throughout New York City. Ron can give customers an estimate on repairs or a tune up. After all, there's no worse tragedy than a TAG Heuer watch sitting unloved and unused in a drawer. Don't let that happen! 160 years of history is something to be celebrated, and if a person is lucky enough to be a TAG Heuer owner, bring it in. Persons interested in learning more about TAG Heuer repair in New York City can visit https://www.rongordonwatches.com/tag-heuer/ for more information.
ABOUT RON GORDON WATCH REPAIR
Ron Gordon Watch Repair is conveniently located at 280 Madison Avenue at 40th Street in Midtown Manhattan, New York City. The company specializes in the service and repair of high quality, luxury, watches, both modern and vintage, and repairs watches for those who wear the very best brands. The expert and namesake is Ron Gordon.
Contact:
Ron Gordon Watch Repair
Tel. 212-896-8999
Web. https://www.rongordonwatches.com/