New York, NY – June 26,2020. Ron Gordon Watch Repair, the New York City leader in OMEGA watch repair and service, is proud to announce a new blog post celebrating the OMEGA "Dark Side of the Moon" watch.  The watch is part of the OMEGA Speedmaster series, but has become a "brand within a brand." It was originally commissioned in 2013 and has been updated into 2018. It's very avant-garde.
"OMEGA has led the way in the luxury watch market when it comes to space exploration," explained Ron Gordon, proprietor of Ron Gordon Watch Repair. "We are very excited about all the buzz abou the OMEGA 'dark side of the moon,' and even more excited when someone brings one of these beauties into the watch shop for repair. These watches combine history and excellence, and should never be left somewhere in a drawer."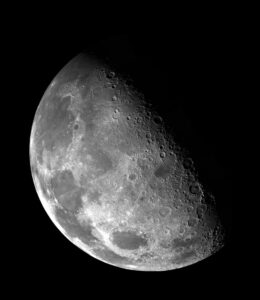 To read the new blog post, visit https://www.rongordonwatches.com/2020/06/omega-moon-2020/. Unusual for the watch blog, the post explains some of the technical history and "fun facts" about both the OMEGA watch and the history of moon exploration. Many of the Generation Z's or Millenials may not know that it was Apollo 8 that made the critical mission to orbit the moon in its entirety, and snapped one of the most iconic images in human history, notably 'earthrise.' Even more fascinating is the history of how OMEGA was associated with the space program. To this day, a good part of the cachet of OMEGA watches comes from this connection between the brand and incredible human achievement.
A MOON TRIP IS NOT NECESSARY TO GET YOUR OMEGA WATCH REPAIRED IN NEW YORK, NEW YORK

Here is background on this release. As New York City reopens in a safe and secure manner, Ron Gordon Watch Repair is leading the way. The watch repair shop has reopened and is conveniently located in Midtown at https://www.rongordonwatches.com/midtown-watch-repair/. Persons who need watch repair are encouraged to call, in advance, to discuss their watch repair needs and to make an appointment for watch repair. Persons who own an OMEGA watch and are looking for a best-in-class OMEGA watch repair shop in New York City can do no better than to reach out to Ron Gordon Watch Repair. Indeed, the website has an information page specific to OMEGA at https://www.rongordonwatches.com/omega-watch/. That page details the basics of what Ron recommends in terms of tune-ups, repairs, and recommended maintenance. Some of the OMEGA watches are now many years old, and can qualify as "vintage OMEGA watches." That said, they need continued maintenance to stay in tip-top condition. Ron can inspect any watch and give recommendations for tune up and maintenance issues. Or, if necessary, he can examine it and give an estimate on repairs. In summary, as New York City reopens, OMEGA watch owners do not have to "go to the moon" to repair their watches. They simply need to reach out, call, and book an appointment with New York City's top-rated watch repair shop, Ron Gordon Watch Repair.
ABOUT RON GORDON WATCH REPAIR
Ron Gordon Watch Repair is conveniently located at 280 Madison Avenue at 40th Street in Midtown Manhattan, New York City. The company specializes in the service and repair of high quality, luxury, watches, both modern and vintage, and repairs watches for those who wear the very best brands. The expert and namesake is Ron Gordon.
Contact:
Ron Gordon Watch Repair
Tel. 212-896-8999
Web. https://www.rongordonwatches.com/