Fall is upon us here in New York City. The days are beginning to be brisk, the leaves are beginning to turn, and the whole "Christmas in the City" vibe seems just around the corner. The gift-giving season of Christmas, Hanukkah, and New Year's will be here before you know it. The smart shoppers are already planning their holiday gifts for 2022, and the procrastinators are, well, procrastinating. Recently, Forbes had an excellent round up on the best watch brands for gift-giving.  Our own Ron Gordon was cited as partial to OMEGA. As quoted in the article, "From a mechanic's point of view, I like Omega movements—such as caliber 1120 and 861—because they're well-constructed workhorses," says New York City watchmaker Ron Gordon. "The cases are also functional and incredibly sturdy." As a top OMEGA watch repair shop in New York City, Ron Gordon should know.
As the Forbes article focuses on "new" watches and current watch brands, let's take another angle. Or rather two. Everyone in New York City is on the look out for that unique gift, that gift that will convey something really special. Clearly, a new and expensive luxury watch such as an OMEGA, Rolex, or Tag Heuer is clearly an excellent option, but not necessarily an inexpensive one. One angle, therefore, is to go "used" or "vintage."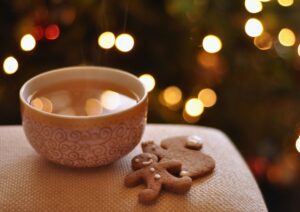 A used or vintage Rolex can be obtained online, or at various shops throughout New York. Even a used or vintage Rolex, however, isn't cheap and you certainly don't want to give a "fake" Rolex or a Rolex that is in non-working condition. The solution? Have the watch brought into Ron Gordon Watch Repair for an inspection and tune-up. Ron can spot a "fake Rolex" a mile away, and he can evaluate a genuine, vintage Rolex as to its condition and any necessary repairs. Thus, you can get a very cool "vintage" Rolex, Tag Heuer, or Omega and have Ron pre-inspect it. So when you give that holiday gift, it will be truly something special.
Give the Gift of an Heirloom Watch
The second option isn't that different. Here, you already own a luxury Swiss watch. Perhaps you're on the older side, and you want to gift a vintage Rolex or other luxury brand to your grandson or granddaughter. Here, again, the watch might be rather old. Older watches have their own history, and then there's the history of how you purchased or came to own the watch. You have thus a "watch history" and a "history" of how you came to own the timepiece. Again, before you gift the watch, bring it in to Ron for a full evaluation including recommended repairs or tune ups. In some ways, these inherited Rolex watches (or other luxury brands) make the coolest gifts. They are few and far between, however. If you're lucky enough to own one, don't miss this gift-giving opportunity.
Let Ron Guide You Through the Three Options
In summary, as you start to think about gift-giving season 2022, you have three options a) a totally new watch (so go and read the Forbes article), b) a vintage or pre-owned watch, and/or c) an inherited watch. Giving the "gift of time" makes an excellent holiday gift!