New York, NY – September 22, 2022. Ron Gordon Watch Repair, the New York City leader in OMEGA watch repair (https://www.rongordonwatches.com/omega-watch/), is proud to announce a new post on three key types of OMEGA calibers – 8500, 8900, and 8520, and the fact that Ron Gordon is certified in OMEGA watch repair including for each of these Calibers. OMEGA watches are a popular choice for New Yorkers who are passionate about luxury watches.
"The 'caliber' refers to the interior movement of the watch, similar to the engine of a car. We are excited to discuss in our blog three of the most important OMEGA calibers, that is 8500, 8900, and 8520," explained Ron Gordon, proprietor of Ron Gordon Watch Repair. "Our latest posts digs into what each means and explains how I am certified in OMEGA repair. For persons who own an OMEGA watch in and around New York, NY, they can rest assured when they bring in their OMEGA watch to a certified OMEGA repair shop such as Ron Gordon Watch Repair."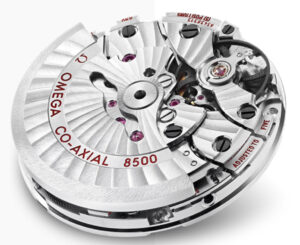 To read the new blog post, visit https://www.rongordonwatches.com/2022/09/whats-in-your-watch/. The post explains what "caliber" means in watch making, and the three primary calibers dealt with. Furthermore, it showcases the fact that Ron is "certified" in OMEGA repair including being factory trained and certified in all OMEGA 8500 / 8900 / 8520 calibers. It can also be noted that since 2015, certain watches carrying this movement can carry the "Master Co-Axial Chronometer" on the dial.
Many watch lovers who are purchasing a vintage or pre-owned OMEGA set up an appointment with Ron, either before or after, to inspect their watch. Ron can then give a budget for any needed tune-ups or repairs. As a connoisseur of watches, Ron is happy to explain the "caliber" of each type of watch and help a watch owner go beyond merely owning an OMEGA watch to really understanding how the company blends form and function. The history, intricacy, and technical specifications of each watch are part of what makes owning and collecting fine, luxury watches worth it.
OMEGA WATCH REPAIR IN NY NY

Next, the post reminds anyone lucky enough to acquire a new or used OMEGA watch that these quality watches require regular maintenance. With a watch repair shop location in Midtown Manhattan New York City, Ron Gordon Watch Repair offers New York City OMEGA watch service and repairs. The post urges anyone with an OMEGA watch to contact the shop and bring in his or her watch for inspection, tune-up, and possible repairs.
ABOUT RON GORDON WATCH REPAIR
Ron Gordon Watch Repair is conveniently located at 280 Madison Avenue at 40th Street in Midtown Manhattan, New York City. The company specializes in the service and repair of high quality, luxury, watches, both modern and vintage, and repairs watches for those who wear the very best brands. The expert and namesake is Ron Gordon.
Contact:
Ron Gordon Watch Repair
Tel. 212-896-8999
Web. https://www.rongordonwatches.com/