Rolex is often perceived as a purely "luxury" watch brand. If you ask twenty New Yorkers to think about the "Rolex brand," we'd bet that 19 of them would mention "luxury" or "bling" as the key attributes. But they would be wrong. Rolex is as much a brand that has technical achievements as it is truly a beautiful, and inspiring "bling" brand. Yes, a Rolex on your wrist signifies that "you've made it." But it also can signify you know something about Rolex history and the key reasons why Rolex watch lovers love Rolex.
Recently, for example, we read in WatchTime that "To mark the model's 50th anniversary, Rolex has updated the Explorer II with a new movement and subtle design modifications." That article has the key technical specifications about the Rolex Explorer II. For example, "The new time-zone Caliber 3285 has replaced the older 3187. With the exception of the Milgauss and the Air-King, a new generation of calibers powers all other Rolex models. The greatest advantage for the wearer is the extended power reserve, which now lasts three days instead of two, thanks to the higher efficiency of the Chronergy escapement."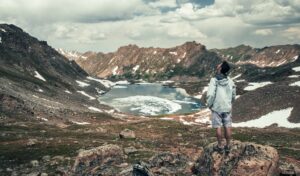 Key Technical Features of the Rolex Explorer II
Let's take a moment as well to look at some of the key technical features. The Rolex II, also known as the Explorer II, is a highly-regarded watch in the Rolex family. Originally designed for explorers who ventured into harsh environments, the Rolex II has since become a popular choice for anyone in search of a high-quality, reliable watch that is both functional and stylish. Here are some key facts and ideas about why this is an incredible watch, should you be lucky enough to get your hands on one.
First and foremost, the Rolex II is designed to withstand extreme temperatures. It features a 24-hour hand that can be used to track time in two different time zones, making it an ideal watch for explorers who frequently travel across time zones. Additionally, the watch's case is made from a solid block of stainless steel, which helps to protect it from damage caused by extreme cold or impact.
Secondly, the Rolex II features a scratch-resistant sapphire crystal, which is highly durable and can withstand the wear and tear of daily use. The crystal is also coated with an anti-reflective substance, which makes it easier to read the time in bright sunlight. The Explorer II features a date display, an additional orange 24-hour hand and a fixed bezel with 24-hour graduations, enabling day to be distinguished from night. It became the watch of choice for speleologists, volcanologists and polar explorers. Its hour markers and hands feature a highly-legible Chromalight display with long-lasting blue luminescence.
Thirdly, the Rolex II is water-resistant up to 100 meters, which makes it suitable for use in a variety of water-based activities. The watch is equipped with a screw-down crown, which helps to prevent water from entering the case and damaging the movement.
Fourthly, the Rolex II is powered by the brand's Caliber 3187 movement, which is highly accurate and reliable. The movement is equipped with a Paraflex shock absorber system, which helps to protect it from damage caused by impacts.
Finally, the Rolex II features luminescent markers and hands, which make it easy to read the time in low-light conditions. The luminescent material used on the markers and hands is highly durable and long-lasting, ensuring that the watch remains easy to read for many years to come.
History of the Rolex Explorer II
Turning to the history of the Rolex II, we can identify several key facts that speak to its reputation as a watch designed for exploration in harsh conditions. Firstly, the watch was first introduced in 1971, as a successor to the original Rolex Explorer, which had been introduced in 1953. The Rolex II was designed to meet the needs of explorers who were venturing into new territories, where they would face extreme temperatures and other challenges.
Secondly, the Rolex II was used by explorers who climbed Mount Everest in 1978, as part of a joint expedition between the Chinese and Japanese governments. The Rolex II was chosen for this expedition because of its reliability and durability in harsh conditions, and it proved to be a valuable tool for the climbers.
Finally, the Rolex II was used by members of the British Antarctic Survey during the 1980s, where it was subjected to some of the most extreme conditions on the planet. The watch proved to be highly reliable, even in temperatures that dropped as low as -50 degrees Celsius.
Conclusion: Buying, Owning, and Repairing a Rolex Explorer II
In conclusion, the Rolex II is a highly-regarded watch that is both functional and stylish. It features a range of technical features that make it suitable for use in a variety of environments, and it has a rich history as a watch designed for exploration in harsh conditions. Whether you're an adventurer or simply someone who appreciates high-quality craftsmanship, the Rolex II is a watch that is well worth considering. Ron Gordon Watch Repair is the recognized top-rated Rolex service in New York, NY. If you own a Rolex of any type or age, please visit us in Midtown Manhattan. Ron can inspect your watch and recommend necessary repairs.