New York, NY – May 28, 2015.  Ron Gordon Watch Repair, a top New York City Watch Repair service, is proud to announce their latest blog post about authorized Hamilton watch repair recommendations. As a Hamilton-approved watch repair service and an expert in watch repair for luxury swiss watches, Ron Gordon Watch Repair is ideally positioned to help the public understand recommended repairs for these quality watches.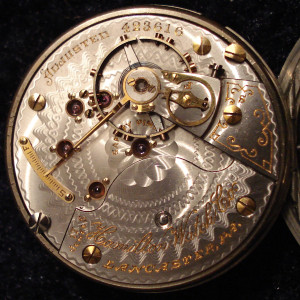 "Hamilton recommends watch service by an expert in Hamilton watch repair every four years," explained Ron Gordon, proprietor of the Ron Gordon Watch Repair.  He continued,  "People often search for authorized Hamilton watch repair in NYC and discover our shop and the value we provide as experts in Hamilton watch repair and service."
To learn more about recommended Hamilton watch repair service, please refer to the complete post at https://www.rongordonwatches.com/?p=937.
Recommended Services to Hamilton Watches

On its own website, Hamilton makes several recommendations for authorized Hamilton watch repair services. Among them are to pay close attention to water resistance, guard against violent shocks, and replacing the batteries every two to four years. Obviously if a watch stops working or fails to keep accurate time, then a repair is in order. In addition, however, Hamilton recommends service every four years by an authorized Hamilton watch repair service center or Hamilton-approved watch repair. Being centrally located in New York City (Midtown Manhattan), Ron Gordon Watch Repair is an excellent choice for busy New Yorkers.
Ron Gordon Watch Repair offers services that include either partial maintenance or a complete overhaul. The best step for a consumer searching for authorized Hamilton watch repair or a Hamilton-approved service center is to call the shop or drop by with the watch in person.  Mr. Gordon can give an estimate at that time, as well as recommendations on the types of repairs or service for the watch.
About Ron Gordon Watch Repair
Ron Gordon Watch Repair is conveniently located at 280 Madison Avenue at 40th Street in Midtown Manhattan, New York City.  The company specializes in the service and repair of high quality, luxury watches, both modern and vintage, and repairs watches for those who wear the very best brands.  The expert and namesake is Ron Gordon.
Contact:
Ron Gordon Watch Repair
Tel: 212-896-8999
Web. https://www.rongordonwatches.com/