August 28, 2015 – New York, NY. Ron Gordon Watch Repair, a top-rated New York City luxury watch service, is proud to announce an informative blog post on the top ten reasons why a luxury Swiss timepiece has stopped. Fine Swiss watches, such as Tag Heuer, Breitling, Hamilton and others require regular scheduled visits to a professional watch repair shop to keep running smoothly. The blog offers ten important and humorous reasons why a watch has quit and should be taken in for repair.
"Over the years, I have noticed there are certain reasons my New York customers bring in their Swiss watch for a repair," explained Ron Gordon, proprietor of Ron Gordon Watch Repair NYC. "Normally I can figure out what the problem is just by looking at it. So I thought it would be helpful if they knew too. We added a little humor to the blog to make it more fun to read as well."
To read more about the blog post, or learn information about how to care for fine Swiss watches.  Just click on the blog link to read the website's blog about New York City and watch repair issues.
Time Stops When NYC Locals Can't Rely on Their Luxury Watch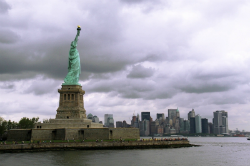 New Yorkers want their special timepieces to look beautiful and run perfectly. There are many reasons why a luxury Swiss watch may have stopped telling time precisely. This could have to do with the last time it had a professional cleaning and check up by a fine watch expert. Ron Gordon, of Ron Gordon Watch Repair has serviced fine luxury watches over thirty years. Over the seasons, certain types of damages regularly happen to Midtown Manhattan's fine watches.
The latest blog shares top ten reasons why a luxury watch has stopped working. A damaged timepiece needs quick attention and must be taken to a professional watch repair before it is permanently ruined. Ron Gordon reminds customers to pay attention to the signs of watch damage with humor and expert guidance.
About Ron Gordon Watch Repair
Ron Gordon Watch Repair is conveniently located at 280 Madison Avenue at 40th Street in Midtown Manhattan, New York City. The company specializes in the service and repair of high quality, luxury, watches, both modern and vintage, and repairs watches for those who wear the very best brands. The expert and namesake is Ron Gordon.
Contact:
Ron Gordon Watch Repair
Tel. 212-896-8999
Web. https://www.rongordonwatches.com/