New York, NY. October 28, 2015. Ron Gordon Watches, NYC, New York City's top watch repair service, is proud to announce a new blog post about purchasing a luxury watch on the black and grey markets. New Yorkers are informed where to find the real deal when buying a fine Swiss watch.
"New Yorkers love to find a good deal and luxury watches are no exception," explained Ron Gordon proprietor of Ron Gordon Watch Repair. "Customers ask me about the black market and grey markets and if they can find a good deal on a real luxury watch. That is why we posted the blog offering answers."
Information about luxury watch repair in New York and other details about where to purchase a fine Swiss watch are available.
Luxury Watches in New York: Finding the Real Deal on Black vs. Grey Markets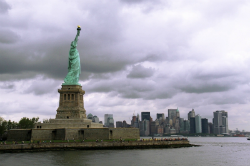 New Yorkers enjoying finding real deals on luxury items. Manhattan locals may be tempted to shop for the next luxury watch through unauthorized merchants to find the best deal. Many have heard the black grey markets offer the best bargains. Differences between the black market and grey market can make purchasing an authentic luxury watch tricky. It can also mean losing rights to services an authorized dealer can provide such as professional watch repair and resale value.
Ron Gordon, of Ron Gordon Watch Repair NYC, has just release a new blog highlighting important differences between the black and grey luxury watch markets. The deep discounts offered on both markets may not be worth the risk. Unauthorized watch dealers remove serial numbers and will not provide original paperwork. Professional services, such as luxury watch repair, will reject customers without the authorized paperwork attached. No paperwork means no warranty and little recourse in returning a faulty luxury watch. In New York, there is a difference between finding a real deal and choosing the best deal.
About Ron Gordon
Ron Gordon Watch Repair is conveniently located at 280 Madison Avenue at 40th Street in Midtown Manhattan, New York City. The company specializes in the service and repair of high quality, luxury, watches, both modern and vintage, and repairs watches for those who wear the very best brands. The expert and namesake is Ron Gordon.
Contact:
Ron Gordon Watch Repair
Tel. 212-896-8999
Web. https://www.rongordonwatches.com/