New York, NY – March 29, 2016. Ron Gordon Watch Repair, a top-rated watch repair service for NY, New York, is proud to announce a new blog post about the art of watchmaking. The blog discusses the history of Baume & Mercier watches, one of the major brands serviced by the company in New York City.
"We admire the craftsmanship that goes into the precision and design of a luxury watch," explained Ron Gordon, proprietor of Ron Gordon Watch Repair. "The commitment and care to creating exceptional timepieces is truly an art form. That's why we recently posted a blog about the process of creating exceptional luxury watches like Baume & Mercier."
To read the new blog post about the artistry of perfect timing, click here.
Information about luxury watch repair and evaluations is also available.
Baume and Mercier: New Yorkers Appreciate the Art of Perfect Timing
New York, NY is a world-class city with locals running on busy schedules at all hours. If a 7pm dinner reservation at a five-star restaurant has been booked, it's important to arrive right on time or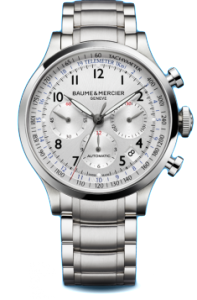 lose the table. When an important board meeting is scheduled, New York executives must be ready to show up promptly and perfectly dressed. Style and perfection are a part of the successful New York life and beautiful luxury watches reflect both.
Ron Gordon Watch Repair of Manhattan, New York has recently released a new blog post about the art of perfect timing. Luxury timepieces are crafted with a pure commitment to the process and attention to every detail. Baume and Mercier luxury watches are an example of artful perfection in timing and design. Watch repair experts, like Ron Gordon, appreciate luxury watches not only as exquisite time keepers, but as pieces of fine art.
About Ron Gordon
Ron Gordon Watch Repair is conveniently located at 280 Madison Avenue at 40th Street in Midtown Manhattan, New York City. The company specializes in the service and repair of high quality, luxury, watches, both modern and vintage, and repairs watches for those who wear the very best brands. The expert and namesake is Ron Gordon.
Contact:
Ron Gordon Watch Repair
Tel. 212-896-8999
Web. https://www.rongordonwatches.com/