New York, NY – September 25 2019. Ron Gordon Watch Repair, the New York City leader in both Rolex watch repair and Zodiac watch repair in New York, is proud to announce a post to its blog commenting on exciting watch reissues and history of these two iconic brands. The post explores the relationship between the Vietnam war and reissues of watches by both Rolex and Zodiac. It also admonishes anyone lucky enough to possess either a Rolex watch and/or a Zodiac watch from the 1960s to call Ron Gordon Watch Repair to investigate having the watch tuned up, or repaired and brought up to best, working order.

"One of the reasons we are passionate about luxury watches is the history and the stories that each watch, model, and brand can tell," explained Ron Gordon, proprietor of Ron Gordon Watch Repair. "As we watched and monitored industry news, we were excited to see the story of Zodiac and Rolex during the Vietnam war come back into light. Both watches played a role in that conflict, and we see a few watches from the 1960s coming into our shop for repairs. We not only are the #1 repair shop in New York City for both Rolex and Zodiac watches; we're also the #1 fan of each watches and their interrelated history!"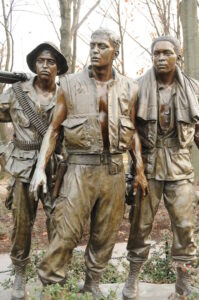 To read the new blog post, visit https://www.rongordonwatches.com/2019/09/rolex-vs-zodiac/.   The post explains the history of the Vietnam conflict, and how each watch was available to military personnel in Vietnam. Next the post explains the similarities that do exist between the two watches. And finally, it concludes by reminding anyone lucky enough to have a vintage Zodiac or vintage Rolex to bring it into the shop for an evaluation, tune-up, and possible repair.
FINDING THE BEST WATCH REPAIR IN NEW YORK CITY FOR ZODIAC AND ROLEX WATCHES

Located in Midtown Manhattan, Ron Gordon repair is a leader in luxury watch repair in New York City. One of the unique aspects of the shop is the wide range of brands that can be repaired. First and foremost by sheer volume is Rolex. Many New Yorkers who own Rolex watches come to realize that the best place to get a Rolex repaired not just in Midtown but in all of New York City is Ron Gordon Watch Repair. In fact, many people who own Rolex watches bring them into Ron Gordon on a regular basis for maintenance and preventative repairs. There is, after all, nothing more tragic than a non-functional Rolex sitting in a drawer somewhere rather than on the wrist of a beautiful man or woman in New York City. Persons who want to learn more about Rolex repair can visit https://www.rongordonwatches.com/rolex-repair/. Secondarily, however, Ron Gordon is also known as one of the best places to repair Zodiac watches. Ron is skilled at repairing both new and vintage Zodiac watches, and many Zodiac enthusiasts discover that the shop (conveniently located in Midtown) is second-to-none as a place to get Zodiac watches repaired. Ron can also evaluate watches pre- or post-sale to speak to their authenticity and to any repairs that may or may not be needed. Again, similar to a Rolex, there is no greater tragedy than a vintage Zodiac that is non-functional and stuck in a drawer somewhere not working. Persons who would like to learn more about Zodiac watch repair should visit https://www.rongordonwatches.com/zodiac-watch-repair-nyc/.  The new post draws attention to the storied history of each brand and how once upon a time during the Vietnam conflict both great brands were for sale to America's heroic military men in Southeast Asia.
ABOUT RON GORDON WATCH REPAIR
Ron Gordon Watch Repair is conveniently located at 280 Madison Avenue at 40th Street in Midtown Manhattan, New York City. The company specializes in the service and repair of high quality, luxury, watches, both modern and vintage, and repairs watches for those who wear the very best brands. The expert and namesake is Ron Gordon.
Contact:
Ron Gordon Watch Repair
Tel. 212-896-8999
Web. https://www.rongordonwatches.com/