New York, NY – December 14, 2020. Ron Gordon Watch Repair, the New York City leader in OMEGA watch repair, is proud to announce a new post on the 'Silver Snoopy Award' 50th anniversary from OMEGA. OMEGA watches have long been associated with space exploration, and the brand has reissued an historic, fun, watch commemorating its relationship to space travel and the historic rescue mission for Apollo 13. Snoopy was chosen after that historic rescue as NASA's 'safety dog' mascot and the relationship among OMEGA, space exploration, and Snoopy was sealed.
"We see a lot of OMEGA watches coming into our New York City OMEGA watch repair service," explained Ron Gordon, proprietor of Ron Gordon Watch Repair. "Most people gravitate to the brand because they love its style and history, and most recognize its long-term relationship to the NASA space exploration program. We're very excited to see this latest edition, but our post reminds anyone who owns an older Speedmaster from OMEGA to bring it in for an inspection, tune-up, and repair if necessary."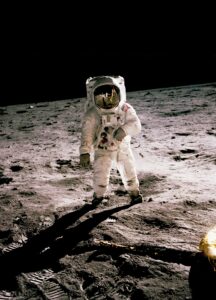 To read the new blog post,visit https://www.rongordonwatches.com/2020/12/fifty-years/. The post explains as follows. OMEGA watches have long been connected to space exploration, including the 1960s-era missions to the moon. Indeed, it was an OMEGA Speedmaster that was part of the July 21, 1969, first walk on the moon. So much so that from then on the OMEGA Speedmaster became known as the "Moonwatch." One year later, in 1970, NASA awarded OMEGA the "Silver Snoopy Award," recognizing the watch's unique contributions to space exploration, as well as the Speedmaster's role in saving Apollo 13 through its accurate time-keeping necessary for the timing of rockets on the troubled return mission. After Apollo 13, NASA's Al Chop, the director of the Public Affairs Office for the Johnson Space Center, came up with the idea of a "Snoopy Award" to promote safety awareness. Snoopy was chosen as a fun "watchdog" to remind NASA engineers to put safety first. Thus the connection among NASA, OMEGA, and Snoopy was born.
OMEGA WATCH REPAIR IN NEW YORK CITY

Furthermore, the post and news announcement remind anyone lucky enough to own an OMEGA Speedmaster that these precious timepieces require regular maintenance. Indeed, a few lucky persons in New York City may own a fifty-year-old OMEGA Speedmaster. Quite a few more may own one that is more than a few years old, sometimes even a decade old. Fortunately, with a location in Midtown Manhattan New York City, Ron Gordon Watch Repair offers best-in-class OMEGA watch service and repairs. The post urges anyone with an OMEGA watch to contact the shop and bring in his or her watch for inspection, tune-up, and possible repairs. In that way, they can leave with an OMEGA watch running in top condition and thus have bragging rights about their watch and its relationship to space and to Snoopy.
ABOUT RON GORDON WATCH REPAIR
Ron Gordon Watch Repair is conveniently located at 280 Madison Avenue at 40th Street in Midtown Manhattan, New York City. The company specializes in the service and repair of high quality, luxury, watches, both modern and vintage, and repairs watches for those who wear the very best brands. The expert and namesake is Ron Gordon.
Contact:
Ron Gordon Watch Repair
Tel. 212-896-8999
Web. https://www.rongordonwatches.com/