New York, NY – January 21, 2022. Ron Gordon Watch Repair, the New York City leader in OMEGA watch repair, is proud to announce a new blog post celebrating OMEGA's 2022 announcement of a new heritage Speedmaster Caliber 321 Chronograph. The watch builds on OMEGA's storied history vis-a-vis the space program and is an excellent way for watch lovers to begin 2022.
"OMEGA is known as the watch that went to the moon," explained Ron Gordon, proprietor of Ron Gordon Watch Repair. "We were very excited to see this new announcement at the onset of 2022. Everyone is looking for a heroic, hopeful, and happy beginning to 2022 as well hope and pray for 2022 to be a fantastic year. OMEGA lovers have many reasons to celebrate, beginning with this heritage speedmaster Caliber 321 chronograph."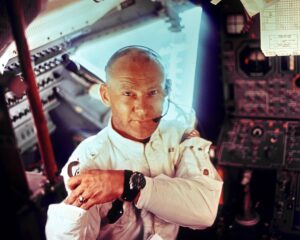 To read the new blog post, visit https://www.rongordonwatches.com/2022/01/omega-2022/. The post summarizes both the technical details of the watch and its storied history vis-a-vis the space program. It concludes by explaining that Ron Gordon Watch Repair offers a full suite of repair services not only for OMEGA watches for men but also for OMEGA watches for women. Whether one's watch is brand new, fifty years old, or just a vintage OMEGA bought online, Ron can inspect and repair the OMEGA watch. Even for those buying a gift, it's a smart action to have a vintage or heirloom OMEGA inspected and, if necessary, repaired by Ron Gordon. Interested persons should not only read the post but reach out to the watch repair service for inspection and possible repair of any OMEGA watch.
FINDING OMEGA WATCH SERVICE IN NEW YORK CITY

Here is background on this release. OMEGA is one of the most popular brands among New York City residents. The watches are incredible timepieces and their engineering can be showcased in a luxury setting while showcasing their technological superiority. OMEGA is known as the watch that went to the moon, and the latest announcement showcases that storied history. Thus, some residents of New York City who love watches now can have a watch they can put on their wrist not just to look great but to remind them of the heroism of the space program. Anyone who owns one should reach out for a full OMEGA service and repair right here in New York City. With a convenient Midtown location (https://www.rongordonwatches.com/midtown-watch-repair/) , Ron Gordon Watch Repair makes it easy to drop off and pick up one's OMEGA after a top-to-bottom repair.
ABOUT RON GORDON WATCH REPAIR
Ron Gordon Watch Repair is conveniently located at 280 Madison Avenue at 40th Street in Midtown Manhattan, New York City. The company specializes in the service and repair of high quality, luxury, watches, both modern and vintage, and repairs watches for those who wear the very best brands. The expert and namesake is Ron Gordon.
Contact:
Ron Gordon Watch Repair
Tel. 212-896-8999
Web. https://www.rongordonwatches.com/